7Q Financial Services
We are a boutique Investment Firm specializing in asset management services to Organizations, Investment Funds, Pension Funds, Provident Funds, Insurance Companies and High Net Worth Individuals. Our clients understand how, where and why we are taking or reducing risk in order to meet their investment goals. As a strategic partner for Institutional investors and High Net Worth Individuals, we offer tailor-made, actively managed, single and multi-asset class solutions, independent investment advice, execution, custody and fund turnkey services.
What we stand for
Seven qualities and principles form the foundation of our professional conduct being Ethos, Professionalism, Independency, Objectivity, Skill, Competence and Diligence. Moulded together these seven qualities enable 7Q to act in the benefit of its clients, placing their interests at the center of its business.
We put the client first
To manage potential conflicts and act in the benefit of the client.
We embrace technology
To drive innovation and keep up with digitalization.
We follow our own path
To create and successfully exploit opportunities that matter.
"Integrity is doing the right thing, even when no one is watching."
– C. S. Lewis
Our Five Pillar Approach
We know that investment risk levels vary over extended periods of time, as a result of volatility in various asset classes, fluctuations in market risk levels and changes in the wider economic and political environment. We employ a dynamic, risk managed approach which provides steady returns in most market environments, with limited volatility and lower expected drawdowns.
Risk-Balanced Returns
We guide our decision-making process towards balancing rewarded and unrewarded risks while maximizing the benefits of diversification.
Global Diversification
We provide global diversification strategies through exposure to a universe of highly diversified global asset classes.
Systematic Process
We have fully systematized our investment process with the use of proprietary models that determine investment decisions in a logical and automated manner.
Momentum Strategies
We support our clients to capture market returns during periods of strong investor sentiment utilizing a proven proprietary quantitative approach.
Opportunistic
We employ strategies that can deliver capital appreciation and income throughout the economic cycle.
Services Offered
Investment Management
We specialize in Sustainable asset management and Thematic asset management solutions for Institutional investors and High Net Worth Individuals. Across all our investment strategies, we seek additional alpha through portfolio construction, risk management and proprietary trading technology.
Investment Advisory
We actively support Organizations, Pension and Provident Funds, Insurance Companies and High Net Worth Individuals in their decision making and implementation. We help our clients analyze financial risk, hedging, strategic asset allocation, trading strategies and transaction structure, selecting third party financial providers such as investment managers and custodians, or providing innovative investment ideas.
Execution & Custody
We offer execution and custody in global equity and fixed income markets, including Cyprus through an extensive counterparty network that enables competitive order execution and confidentiality. Skilled professionals provide "color and insight" and allow clients to gain added value on the markets.
Funds Turnkey Solutions
We advise AIF managers and promoters in structuring their investment ideas into successful funds. We offer one stop shop solutions including establishment, fund administration and regulatory compliance of Alternative Investment Funds, providing Portfolio Management and Risk Management services being the main functions performed under AIFMD.
Meet the Team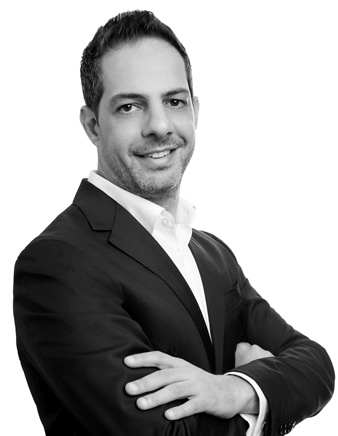 Andreas Hadjikyrou
Founder and Non-Executive Director
Andreas Hadjikyrou is founder and Non-Executive Director of 7Q Financial Services. Currently he is the Chief Investment Officer of 7Q Asset Management Ltd. Andreas brings in excess of twenty years of experience in the field of Asset Management, Investments and Finance. He played a leading role in expanding the 7Q Investment Group overall footprint on the institutional investors landscape in Cyprus, including creating the biggest Cyprus AIF investing in local assets.
Get in touch with Andreas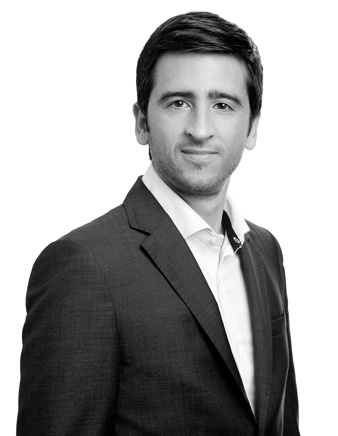 Daniel Antoniou
Head of Asset Management
Daniel Antoniou is an Executive Director of 7Q Financial Services. He heads the Asset Management Services, where he manages single and multi - asset class discretionary mandates of Institutional and High Net Worth Individuals, as well as the Company's systematic strategies. Previous work includes the position of Private Banking Advisor at Hellenic Bank and Account Manager at an international payment institution.
Get in touch with Daniel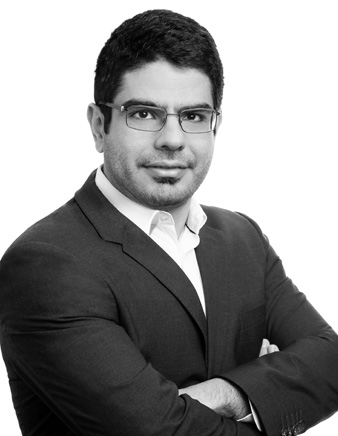 Melis Konstantinou
Head of Finance and Risk Management
Melis Konstantinou heads the Finance and Risk Management Department. Previous work includes the position of Head of Brokerage, Back Office & Client Accounts at a CIF and Assistant Manager in the Assurance Department at KPMG. He is a member of the Institute of Chartered Accountants in England and Wales (ICAEW) and a Chartered Fellow of the Chartered Institute for Securities and Investments (CISI).
Get in touch with Melis
Constantinos Nicou
Analyst 7Q Financial Services
Constantinos is an Analyst in the Investment Advisory department at 7Q Financial Services Ltd, a registered Cyprus Investment Firm. He has joined the firm three years ago, to enhance the firm's investment analysis and research, through his analytical skills and quantitative background. Constantinos is a recent graduate from the Department of Economics, University of Cyprus where he completed his bachelor degree. He is also a holder of Advanced Certification issued by the Cyprus Securities and Exchange Commission. He is also a CFA Level II Candidate.
Get in touch with Constantinos
"Wide diversification is only required when investors do not understand what they are doing."
- Warren Buffett
Get in Touch with us
Our Offices
7Q Financial Services
9, Archiepiskopou Makariou III Avenue,
Severis Building,
3rd Floor,
1065 Nicosia, Cyprus
Phone:
+357 22 763344
Fax:
+357 22 763355
Email:
[email protected]